Jugend hackt, the support program for young people, is ten years old this year: The first event took place in Berlin in September 2013. At the time, there was no discussion that this could one day become a project with dozens of locations: Jugend hackt was initially just a single hackathon attended by 63 young people.
As founder Maria Reimer described it, "It was an idea that was lying in the street and needed to be picked up." After brainstorming for another project within the Open Knowledge Foundation Germany, the name "Jugend hackt" found its way onto a piece of paper. It was clearly modeled on programs such as "Jugend forscht" and "Jugend musiziert." Reimer wondered, "If research and making music are two areas in which it is indisputable that society should nurture the next generation, then why shouldn't "hacking" be regarded the same way? Couldn't parents also be proud of their children if they were capable nerds?
The political scientist presented the idea to media educator Daniel Seitz at the association mediale pfade: "Maria arrived and said, 'Let's launch Jugend hackt,'" Seitz recounts. "What fit together perfectly and still defines Jugend hackt today is understanding how to use technology in a way that shapes society while also figuring out how to get young people excited about it."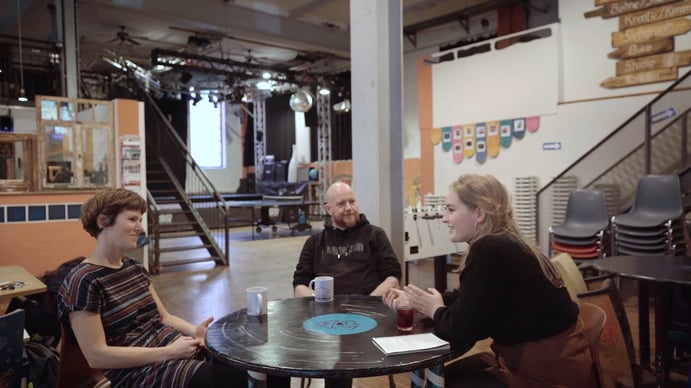 Many people suddenly became aware of how much technology was shaping society in 2013 - the year of Snowden: the realization that secret services were using the Internet for general surveillance on such a large scale politicized many nerds and triggered broad discussions. Within this context, the idea behind Jugend hackt suddenly became much easier to explain. The program debuted exactly three months after the Snowden revelations.
From event to network
Looking back, the first two years were a kind of beta test in Berlin. At the beginning, the projects were still in competition with one another: As usually happens at hackathons, each event ended with an award ceremony. But why send committed young people home as losers? This is one of the many lessons learned by the Jugend hackt team that have helped the format evolve over the years.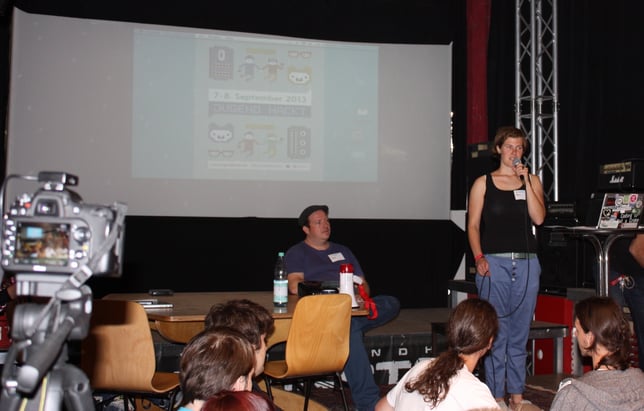 In 2015, Jugend hackt became a network of events throughout Germany, with Austria and Switzerland joining in 2016. The network is laying the foundation for long-term success and is collectively working to expand the program. With nine events and two foreign exchanges, 2019 turns out to be the most eventful year for Jugend hackt, as the second pillar of the program was also launched: With the Jugend hackt Labs, there were also now regular workshop offerings in selected cities.
And then the pandemic put a big damper on things. For Jugend hackt, this meant waiting, canceling, and finally, creatively reinventing itself as an (interim) online offering. "COVID has also digitized Jugend hackt," says Daniel Seitz. The team's conclusion about organizing events online: It somehow works and has generated many new ideas, but there is simply no substitute for in-person interactions at the same location.
Fortunately, in 2023, Jugend hackt's anniversary year, the signs are once again pointing to in-person encounters. Eight events for young people will be held throughout the year, including one in Cologne again from September 15 to 17. Together with partners, the Berlin team is also organizing a Jugend Village ("youth village") at the Chaos Communication Camp, the big summer meeting for the hacker scene - after all, trying out new things has become a ten-year tradition at Jugend hackt.
Meanwhile, the founding team from 2013 has handed over the program's development to many new faces. They have nevertheless remained a part of the community. Maria Reimer: "I consider it a success when I can walk away and it's still standing - and getting bigger and changing."
Jugend hackt is a success story. We're excited to help young people use code to "make the world a better place." We wish Jugend hackt many more years of success! Here you can view an interview with the founding team .